DISCOVER. DIGITIZE. DELIVER.
NthDS is an artificial intelligence tech company that specializes in data location and extraction automation. Our mission is to solve to bottleneck problems that get in the way of companies and the data they need to make profitable decisions.
Meet the team behind it all:
Michael Ramirez
CEO Co-Founder
Michael is a data scientist, innovator and AI evangelist. He programmed the logic in the Nspect solution using Python algorithms and Tensorflow (machine learning). Michael's focus now is on strategic initiatives, new product innovation and business development. Prior to Nth DS, Michael spent his career as a Data Analyst and IT Consultant in the supply chain realm.
Michael attended the University of Houston where he studied Civil Engineering and Mathematics. He is a veteran who served in the US Army prior to attending UH.
Johnathan Green
CTO Co-Founder
Johnathan is the co-founder of Nth DS. He is a Full Stack Developer with 10 years of experience with an emphasis on automation and "outside the box" solutions. Over the years Johnathan has created MVC solutions for relational database web applications and automated many multi-domain data validation / integrity tasks with backend checks and data storage. He codes in over 15 scripting and object languages.
Johnathan attended Texas A&M University where he studied Civil Engineering and Mathematics.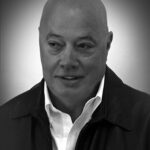 Mike S. Mount
Board of Directors
Mr. Mount has over 30 years of experience in the oil and gas industry ranging from geology/geophysics to owning companies with revenue > $100m He began his career as a geologist for Sierra Exploration/CANUSA in 1978, where he worked for 5 years primarily in West Texas and Canada. After Sierra, Mr. Mount founded Maverick Properties Inc. and served as its president for 10 years. While at Maverick, he was a prospect generator and also structured joint ventures in North and West Texas. His next venture had him assume the role as President of MPI Holding in San Antonio, Texas, an oil and gas company that he led through a successful IPO in Canada. After exiting MPI Holding Mr. Mount founded Trek Oil and Gas Inc. a company based in Houston, Texas. A successful joint venture was formed with Palace Exploration out of New York City, N.Y. in 1998. This successful relationship continued until 2012. Trek developed, drilled and operated oil and gas projects in the Permian Basin throughout that time for this JV. After purchasing most of the outstanding WI from its partners Trek was then sold in 2014. Mike Mount continued to act as President until exiting in 2018. Mike formed Sunset Resources Corporation and remains active as owner in guiding the generation and development of O&G projects in West Texas with this company. Mike holds a B.S. in Geology from Midwestern State University as well as an active alumni from Oklahoma University.
Laura Keller
Director of Subsurface Data
Perceptive petrophysical data management professional with expertise in well log and core data management. Have worked on the service side of the oil and gas industry as well as with a major oil and gas exploration company. Strengths include quality control and methodical organization of petrophysical data with a focus on exceptional customer service.
Kandis Barrio
Project Manager
Kandis is a diligent project manager who is dedicated to quality. She worked for many years in logistics overseeing major operations and processes.